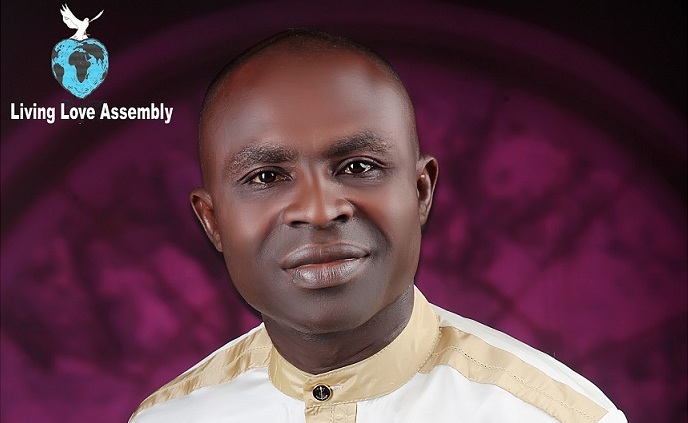 2017 PROPHETIC DECLARATION BY PASTOR ONEN IKPI OKON
Season's greetings to you my beloved brethren, sons and daughters. My heart is filled with joy and gladness for you because God has over time kept to his promises concerning you. More so, I give thanks to God for all your testimonies both shared and unshared ones. "Therefore the redeemed of the LORD shall return and come with singing unto Zion; and everlasting joy shall be upon their head; there shall obtain gladness and joy, and sorrow and mourning shall flee away" Isa. 51:11;
For a more clear understanding of God's goodness towards us, let me start by reminding you of God's promises to us. I mean the things he said will happen in 2016 and really happened but he never allowed us to be victims. He said on that day that:
There shall be wars and rumors of wars.
Sickness, afflictions and evil deeds shall be the order of 2016
Nations and groups shall seek and fight for freedom
Poverty and lack shall send many to the grave.
Fear shall becloud may in 2016
Many will die as a result of protest and demonstrations.
We shall buy meat with money
Money will fail
He will expose fake prophet with pastors.
In all these, he said that if his people shall return unto him, he will deliver them from it. For those of us who are already on his side, he added that we shall be delivered from it all.
The problem of man is, he only considers physical things. I mean, the things he can see with his eyes, what about those blessings we could not see nor touch but God gave them to us? The bible says that we should give him thanks for them all.
"Thanks be unto God for his unspeakable gift". 2Cor 9:15
Within a shot while from now, we will be in 2017. What do we expect from God? What is his mind concerning his church in General (the body of Christ), Cross River State, Nigeria, Africa, The world and you? This has been my prayer to him. I have desired to know his plan for us. Listen therefore carefully and take the message.
                                              THE BODY OF CHRIST
MASSIVE SALVATION: – during the period of my prayer unto God for his mind to be revealed to me, he showed to me in a revelation multitude of people running unto the church and falling on the altar , giving their lives to him. Let me take you back to what God said during  our 2015 cross over night service " Until my people return unto me " with an anchor scripture from 2Chronicle 7:14 " if my people which are called by my name shall humble themselves, and pray and seek my face and turn from their wicked ways: then will I hear from heaven , and will forgive their sins, and will heal their lands" I therefore prophetically declare to the church of God in general, the body of Christ that there shall be massive salvation in all living churches around the world. Many will turn to God in 2017. "Then they that gladly received his word were baptized and the same day there were added unto them about three thousand souls." Acts 2:41
One sign of repentance that shall be noticeable in the body of Christ in 2017 is humility. "Likewise, ye younger, submit yourself unto the elder, yea, all of you be subject one to another; and be clothed with humility; for God resisteth the proud, and giveth grace to the humble. Humble yourself therefore under the mighty hand of God, that he may exalt you in due time". 1Peter 5:5-6.
HEALING MIRACLES:-The church of God will record the highest rate of healing miracles in 2017. Hospitals all over the world will lose 60% patronage in 2017. The healer of all men shall be God. "And it came to pass, afore Isaiah was gone out into the middle court, that the word of the Lord came to him saying, Turn again, and tell Hezekiah the captain of my people, thus saith the Lord, the God of David thy father, I have heard thy prayer, I have seen thy tears; behold I will heal thee: on the third day thou shall go up unto the house of the Lord. And I will add unto thy days fifteen years and I will deliver thee and this city out of the hand of the king of Assyria; and I will defend this city for mine own sake and for my servant David's sake" 2Kings 20:4-6
FAKE PASTORS:-God said I should tell you that more fake pastors, prophets, apostles, evangelist etc that will not repent from their wicked ways shall be exposed and punished by him
"Many pastors have destroyed my vineyard, they have trodden my portion under foot, and they have made pleasant portion a desolate wilderness. They have made it desolate and being desolate it mourneth unto me; the whole land is made desolate because no man layeth it to heart. The spoilers are come upon all high places through the wilderness: for the swords of the Lord shall devour from the one end of the land even to the other end of the land: no flesh shall have peace. They have sown wheat, but shall reap thorns; they have put themselves to pain; but shall not profit: and they shall be ashamed of your revenues because of the fierce of anger of the Lord." Jeremiah 12:10-13.
MEGA CHURCHES:-In 2017, membership of mega churches whose founders have turned their faces away from God shall leave such churches and join other living churches. Signs and wonders will not be followed by seekers of it, but my word shall be sought for by my people.
                                                    CROSS RIVER STATE
CROSS RIVER GOSPEL CITY: while still in the alter of prayer, God gave me a revelation. In it, he presented the picture of the state to me, he showed me a city where he called gospel city. The city is to be established by the cross river state government. It shall have a prayer mountain, a big auditorium for all kinds of Gospel programmes, hostels, hotel accommodations, and plots that will be allotted to Christians who desire to reside at the city. The city shall be a source of revenue for cross river state
Let me sound it clear here, the proposal for this city shall be opposed seriously by evil men who have handed over the state to the kingdom of darkness. At the end, the city will be a reality.
IMMORALITY:- Immorality shall reduce in cross river state. Men and women who are into this deadly practice shall run to God and stop the act.
                                                               NIGERIA
END OF RECESSION: – year 2016 was not an easy one for this country; Nigeria went through an economic recession in 2016. God said I should say it to you that it is over. We shall have an uncommon harvest.
NAIRA VALUE:- Nigerian naira which lost value over time will gain it back again in 2017.
UNCOMMON HARVEST: – They shall be excess of grains and other food crops in Nigeria. Whatsoever crop we shall plant in this country we shall harvest it in abundance.
"Behold, there come seven years of great plenty throughout all the land of Egypt. And for that the dream was doubled unto Pharaoh twice; it is because the thing is established by God, and God will shortly bring it to pass". Gen 41:29, 32
In 2017.the government of Nigeria will have an economic relief. They shall be an economic boom in the country. Peace shall return in our land. All ethnic militias will begin to drop their weapons for negotiations with government; civil servant in Nigeria will smile in 2017. Local government workers and administrators will smile. The government at the local level in Nigeria shall receive a boost. I see local development everywhere in Nigeria come 2017.
PRESIDENT MOHAMMADU BUHARI:- In 2017, President Mohammadu Buhari will gain more acceptances by all ethnic groups and the masses.
POLITICAL VIOLENCE AND CORRUPTION: – Political killings will reduce drastically. Corruption will also reduce. All evil men that have caused this country what it has gone through in the time past shall loose their grip on power.
WORLD FOOD SUPPLIER: – Nigeria shall become a major food supplier in the world and number one in Africa in 2017.There shall be excess of fish in Nigeria. Those who are into fish pond business should plan to expand their market as turn over shall be so high. Poultry business will also do well with a high increase in eggs. Birds shall not suffer sicknesses and operators of the business will not suffer losses in 2017.
                                                                THE WORLD
WORLD CRISIS: – the world will not be problem free in 2017. There shall be world crisis; blood shall be poured on the earth.
RELIGIOUS CRISIS: – Religious crisis will take a different dimension in 2017. Evil powers will fail in the world. Whosoever is working with unclean hands will not succeed.
SURPRISES: – 2017 shall be full of surprises all over the world. The head shall be the tail while the tail the head in most cases.
INCREASE IN REPRODUCTION: Fertility of humans will increase, that is, there shall be a high increase in reproduction. Many who were called barren will receive the fruit of the womb from God. Many shall give birth to twins. World population shall increase in 2017; birth rate shall be by far higher than death rate.
FALL OF DOLLAR: – In 2017, dollar will drop drastically, at a point, it will look as if America is falling but there will rise again.
DONALD TRUMPH: –Trumph, the American president will appoint more Africans into his government with particular interest on Nigeria.
WORLD SCIENCE: –More Africans will gain access into the world nuclear secret. Science in Africa will advance with South Africans' taking the lead in 2017. Food market will compete with technological market. Concentration will shift from oil energy to another source in 2017.
"Who is he that saith and it cometh to pass, when the Lord commandeth it not?" Lamentation 3:37. If what I am saying is of God, it will surely come to pass in Jesus mighty name. Amen.
                                                     BUMPER HARVEST
I have had several revelations about this; he has showed me fruitfulness on every side. The sizes of fishes God showed me in my revelations is mind humbling, cassava tubers were so big, I have never seen such sizes in my life. Guava fruits took the shape of sizeable water melon. There shall be abundance of food in the Land. Based on this, the theme of the year 2017 is "MY YEAR OF BUMPER HARVEST." Our anchor scripture is Genesis 26:12-14.
"Then Isaac sowed in that land, and received in the same year an hundred fold: and the Lord blessed him. And the man waxed great, and went forward, and grew until he became very great. For he had possessions of flocks, and possession of herds, and great store of servant: and the philistines envied him."
2017 is not a year for the lazy; every man that work with his hands shall reap in abundance. 2Timothy 2:6. God have commanded it, nobody can stop it. Steadfastness, focus, commitment to God and the labour of our hands will speak in 2017. 1Corinthians 15:58.
I therefore usher you into 2017 with all amount of confidence and hope that God will do a new thing. Congratulations. Happy 2017. Happy year of Bumper harvest. Happy fruitful year. Happy new year.
Sign:
Pastor Onen Ikpi
Presiding Pastor
Living Love Assembly
8miles Calabar, Nigeria
For Prayer and Counseling, Call 07035324420, 08180395498